Welcome to Lady Santiago Gaga-a-a-a website.
Entertainer | Actor | Singer | Speaker | Emcee
Claudia Santiago Entertainment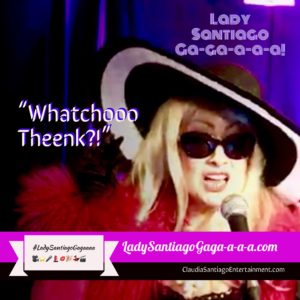 Whatchoo theenk?! about:
Life
Business
Entertainment
Health
Fashion
Style
Relationships
Come along for a ride you will never forget with Lady Santiago Gaga-a-a-a!
A little bitt of Spanglish, salsa, real talk, spoofs and more.
Make your offline and/or online event fun, interactive, thought provoking, and full of multimedia, lights and great entertainment.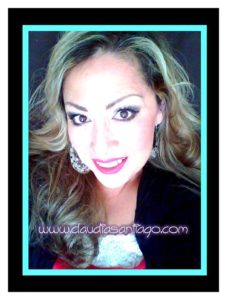 Claudia Santiago is an international entertainer, recording artist, speaker, producer and entrepreneur.
More about Claudia Santiago – click here: www.ClaudiaSantiago.com